Lisa Jacobi's website designs have won awards for her clients.
She offers development and website design services for new websites, or you may need a complete redesign and redevelopment of your existing website.
Companies, governments, organizations, and individuals rely on her for ongoing content updates & maintenance, point-perfect page optimization for SEO, website speed optimization, logo design, and other digital assets.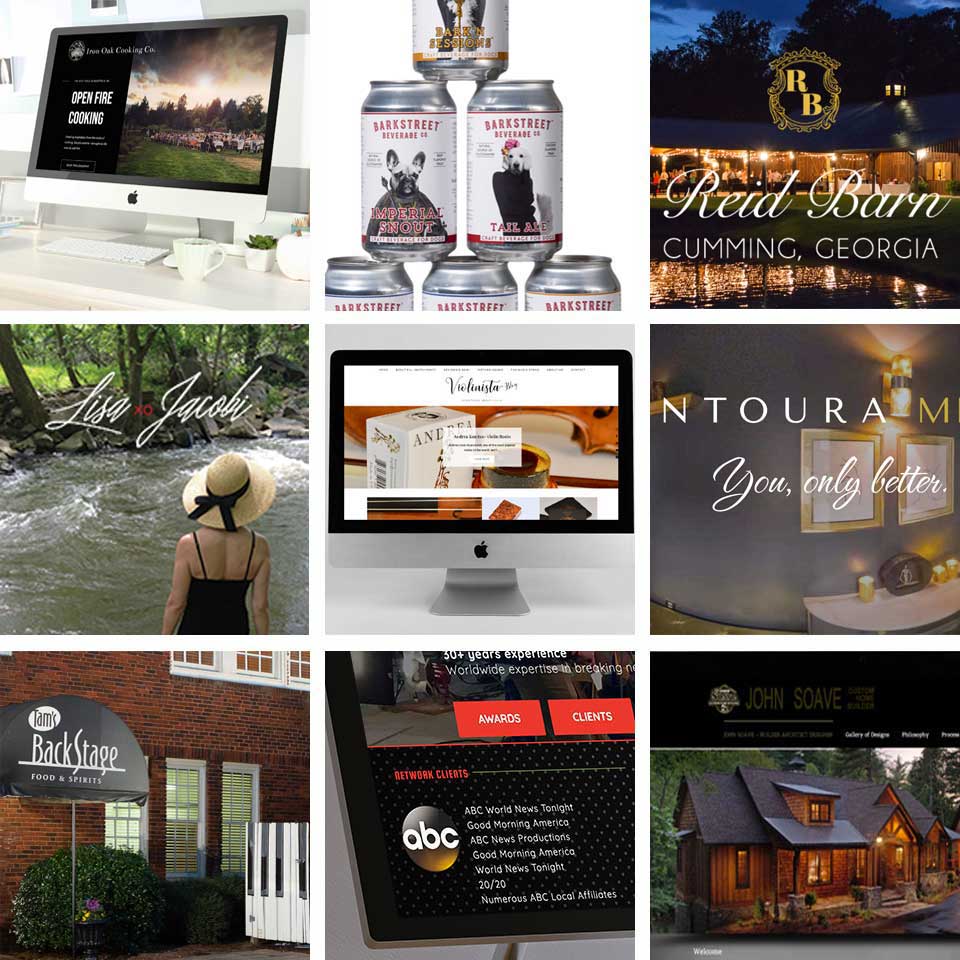 Lisa Jacobi creates an open and approachable environment to realize and expand on your vision. Each website development project is a priority and is treated with care.
Website Design Services from Lisa Jacobi
I prioritize quality design paired with an exceptional client experience. I want to know what makes you tick. A website or design project that reflects your sensibilities will convert customers who feel comfortable with you.
I create websites and digital assets that grow seamlessly as devices and platforms advance. Styles and preferences change, your website will be ready to evolve and keep pace with the expectations of your clients, customers, and you.
I value transparency and honesty, and will never suggest a service that is not in the best interest of you and your company. Likewise, if you require a digital capability that is outside of my scope, I will point you in a trustworthy direction.
Full Website Design Services
New website development? Or are you just looking to redesign your current presentation?
Lisa Jacobi Design provides a stress-free, approachable process that includes everything from consulting to server configuration –  software installation to design & development. You'll be thrilled with an inspired, intentional, and conversion-powerful website.
If you need initial direction or are stuck on one particular problem area, consulting services can help identify your options and provide guidance for all kinds of spaces. Lisa Jacobi Website Design Services offers this service for website design, SEO page optimization & speed services, brand colors, font styles, and logos.
Consultations are conducted by phone or virtual meeting spaces. In a 60-90 minute session, Lisa Jacobi listens to your ideas or dilemmas. She advises on potential solutions, whether it be something she can help with or a solution you can tackle on your own.
Lisa will send a comprehensive response following your meeting with recommendations and suggestions.
Depending on your needs, this could include style direction, server configurations and software, logo & brand guidance, website platforms, themes, or page builders.
Ongoing Website Updates Maintenance
Gone are the days of easy website creation, updates, and maintenance. Most clients no longer have the necessary hours or expertise to keep content updated and fresh, monitor and adjust server php language, keep on top of security issues, or handle regular database sweeps and backups.
Lisa Jacobi does this daily for dozens of clients, from large governments to business owners, artists, writers, and entrepreneurs.
Send Lisa Jacobi a link to your website and let her know if it has any issues. Share the types of content updates you need and on what schedule. Lisa will schedule a call and ask for your hosting login information to review all configurations before your consultation.
Maintenance plans are in 4-month blocks payable in advance. Each week, all areas of your website are wholly reviewed, as well as your hosting environment.
Any issues are handled quickly if hosting, website, or security notification software sends an alert.
Also, all updates you send for current content are integrated within a few hours of receiving, if not immediately. And unlike other developers, Lisa promptly replies to let you know she received your email or message.
Interested in working together?
Reach out to schedule a complimentary 30-minute discovery call.